Humber Squash Organisation

sub navigation
squash club links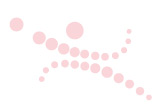 Team Registration
Complete the team registration form and then you can pay via PayPal.
If you prefer you can download the Team Registration Form (PDF format), then fill it out and then post to Humber Squash along with payments.
Humber Squash, 25 Station Road, Howden DN14 7AF
newsletter
Subscribe to the Humber Squash Newsletter and we will send you up to the minute match reports, news and scores to your email inbox for free!

squash websites