Humber Squash Organisation
sub navigation
squash club links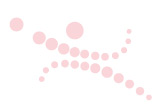 Club Membership Registration
Club Membership Fees are £50
Note: Rule 3 states that 'Any club/centre with squash courts in the Hull and District area may apply for membership of the Association. Where players at a centre have formed a club for the purpose of entering teams in activities organised by the Association, that club shall be the member'. Applications are subject to approval by the Directors of HDSA.
If you prefer you can download the Membership Form (PDF format), then fill it out and then post to Humber Squash along with payments.
GateHouse, Riplingham Court, Riplingham Road, West Ella, HULL HU10 7TS
newsletter
Subscribe to the Humber Squash Newsletter and we will send you up to the minute match reports, news and scores to your email inbox for free!

squash websites