Humber Squash Organisation

sub navigation
squash club links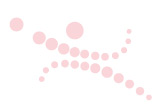 England Squash & Racketball
Information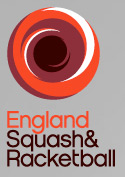 England Squash & Racketball (ES&R) is the relatively new jazzy name for the Squash Rackets Association, the governing body for squash and racketball in England. ES&R introduced a new membership scheme in June 2004, whereby membership is all done through clubs, costing £55 per court plus ?6.30 for each individual adult member and £4.20 for juniors annually. The rationale is basically to increase ES&R income to enable it to put more money into grass roots development, both directly and by attracting more money from government and sponsorship. As regards the latter, the new membership scheme gives ES&R hard figures to demonstrate the numbers of people playing the game. The government has given squash priority status along with 30 other sports, and this has resulted in ES&R getting more money via Sport England to employ, inter alia, Area Development Officers to work with local clubs to promote squash. You will probably also have noticed that squash is featured regularly on Sky TV. In short, the new membership scheme is playing a vital role in making possible the promotion of squash at all levels.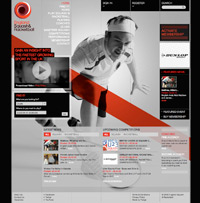 The benefits of membership are threefold - to the individual, the club and to England Squash. Individual members receive copies ES&R of the Squash Player magazine which, as well as featuring news about the top levels of the sport, always includes tips on playing the game, training etc. and discounted offers on rackets, clothing etc. They also have priority booking tickets to watch the British Open and Closed Championships, discounted Ramada Jarvis weekend breaks and Coach Education Course, and personal on court accident insurance. More significantly, membership of ES&R provid ES&R eligibility to enter ES&R sanctioned events, be involved in the national grading scheme and tournaments, and to play for the county. All this is more significant because of the increasing number of events for people of all standards to enter, Specially for juniors and people in every five year age band over 35 up to - would you believe - 70!. At junior level, membership of ES&R is crucial if promising juniors are to progrES&Rs to area and county level coaching and events split into two year bands from, I think, 11 upwards. It would be very sad if promising juniors moved to other clubs to continue their development, and your Club Coach might not be happy about that either.
Benefits of ES&R membership to the Club include listing on the ES&R website (which could well be where newcomers to the area seek information about squash clubs to join); technical advice on court construction and maintenance; Area Development Officer consultation and support from the ES&R area office; a copy of ES&R Child Protection Policiy and Procedure; and the opportunity to enter teams in ES&R sanctioned competitions (eg Yorkshire League, national clubs KO, etc.). Note; at present, clubs do not have to be members of ES&R to participate in the Hull and District League, but it is strongly recommended. A key benefit of membership is the opportunity to work towards the Club Charter, which is based around an assesment of all aspects of the running of the club, including junior development, coaching, use of volunteers, club management etc. One major practical outcome of this is eligibility for grant aid to support club development programms (more than ?.5m available) and for capital grants to invest in new and refurbished club facilitiy. The closing date has already passed for the first tranche of £1.18m made available by government for the latter, but it is likely that further amounts will be made available in due course.
The direct benefits to ES&R of the club becoming a member are outlined above, but we should also bear in mind that, through membership of ES&R, Squash Clubs should be seen as, well-run clubs with a buoyant membership, have the opportunity to demonstrate and share the secrets of their success as a fine example of staffed or non-staffed facility. With activitis like mini-leagus, summer and winter handicap leagus, tournaments, Saturday club etc., are models of good practice which other clubs can learn from and replicate, as are its policiy with regards to health and safety, child protection, equity, coaching, court and club maintenance, heating etc. Clubs have a role to play in promoting squash nationally simply because of its own success - its membership of ES&R should be seen as an opportunity to make a contribution as well as deriving its benefits for the further development of the club and its members.
newsletter
Subscribe to the Humber Squash Newsletter and we will send you up to the minute match reports, news and scores to your email inbox for free!

squash websites