Humber Squash Organisation

sub navigation
squash club links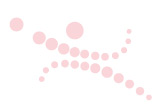 Our History
From 1950 to the present day
Founded in 1950, the Hull and District Squash League is, by a good many years, the oldest inter-club competition in Yorkshire, but its origins are not as clearly detectable as they should be. In the absence of the original minute-book and, it seems, any relevant press reports little more can be said than that in its first season 1950/51 there was one division of six teams, Hull and East Riding, RAF Driffield, RAF Leconfield, Reckitts, University College Staff and University College Students.
The date of the first League match is not recorded (no results cards survive from the first nine seasons), but preserved correspondence between the first Hon Secretary, Ken Bull, and the Secretary of the Squash Rackets Association (S.R.A.) reveals that the meeting of club representatives which gave the final go-ahead of the League was on October 2nd 1950. One handwritten letter from London also reveals a splendid ignorance of the barrier provided by the River Humber with the suggestion that "it might be that the Nunsfield S.R.C. at Grimsby would like to be invited to join in". It was 31 years before the completion of the Humber Bridge enabled South Bank clubs to be admitted.
As to what preceded that inaugural meeting on October 2nd, there is no certain evidence. The ingredients for a local inter-club competition were certainly there in that within a reasonably small area there were 10 courts in seven different locations - two each at the Hull and East Riding, Hymers College and the Blackburn Aircraft works at Brough and single courts at the two RAF stations mentioned above, at Reckitt and Colman's headquarters in East Hull and at the University College, as it then was. These courts catered for nine clubs, the University College Staff and Students being separately organized and Old Hymerians using the School's facilities. There must, however, have been some inspirational spark to set it off, some founding fathers, as it were. Who might they have been? The prime candidate is Ken Bull, the first Hon. Secretary, who had arrived at the University College in autumn 1947, as a lecturer in Physical Education in time to welcome the building of its squash court. Another name is that of Oscar Little of Hull and East Riding, who became the League's first President.
The keen participation of Hull and East Riding (commonly referred to over the years simply as Riding) was, of course, important. As the only public club in the area it had more experienced players than any of the others and it alone competed outside the area with friendly fixtures with other Yorkshire clubs. It also had courts which in the opinion of some were still the best to play on forty years later and certainly by 1955 had a part-time professional coach, Tom Wilder. Leading players from other local clubs tended to join it and contacts between them and its players could have sharpened the incentive to organised competition. One measure of the League's early success was the creation of a second division in 1954, with six teams, including those of the three clubs which had not joined in at the start, Blackburn Welfare, Hymers College and Old Hymerians. Another was that the danger that Riding might dominate straightaway did not materialize.
Reckitts were the first champions and RAF Leconfield won the title in the three seasons between 1953/4 and 1955/6, while the first winner in early 1951 of the League's individual tournament for the Jacobs Cup was F.S.L. Lyons of University College Staff. Lyons left for Ireland in 1951 and by 1955 only one of the winning Reckitts quintet was still in the district, while Leconfield's stars were also posted away with the result that the station had to withdraw altogether at Christmas 1957, an attempted return in 1959 faring no better. Riding meanwhile had made their contribution to maintaining the League's abiding principle of good and fair competition by dividing their strength between two teams, certainly by the 1953/4 season (the final tables of 1951/2 and 1952/3 were already lost in 1959); but Riding A and Riding B shared the top two places in 1956/7 and 1957/8. When the next season approached there was something of a crisis. The University team had ended in a very respectable third place the previous spring, but Reckitts were having to pull back into Division 2 and the RAF stations could not take part at all. As Division 2 champions, Hymers College, headed by Ian Davis, who became the League's most successful player, and Mike Clemson, who came to play far more seasons in Division 1 than anyone else, were promoted, but Blackburn Welfare, who had been next behind them , were not ready to come up and a four team competition seemed a bit thin.
In order to find a fifth team without a Riding C, a momentous decision was then made to accept a team without a home court, which would play both matches against the other teams on their courts, while on one occasion fulfilling all the other duties of a "home" team; and an invitation was made to a number of players employed by the Distillers Co at the Saltend refinery who were Riding members to form a team to compete under their company's name. It was accepted and a precedent set which was to be widely followed in later decades. In fact, Distillers did not compete in 1959/60, when Reckitts were able to take their place, but they entered the new Division 3 in 1960/61, moved up to 2 in 1963/4, changed their name to British Petroleum in 1967/8, after BP had taken over the company, and continued until 1983. There had been a hope in 1958 that their participation would lead in time to the building of a court at the company's sports club, but it never happened.
The acceptance of a team without a home court was not the only ground-breaking decision made at the 1958 A.G.M. Riding had a flourishing group of female players, who had fixtures with a few of the other clubs in Yorkshire, and they readily accepted an invitation to enter a team, Hull and East Riding Ladies, in Division 2, becoming, as far as is known, the first ladies' team in the country to play on equal terms with men in a league competition.
Another innovation followed a year later, when it was agreed that teams should consist of four players instead of five. Again it was the answer to practical problems. The author, who was taking over as Hon Secretary after Ken Bull's departure to be an Inspector of Schools in the South, saw the change as a good way of dealing with problems faced by certain clubs. Blackburn Welfare's secretary, for instance, reported that he had eight or nine members keen to play, but certainly not ten. Also there had been cases when it had been difficult to complete five ties on one court by closing time. There was too a feeling that a 2-2 draw might sometimes be a "fair result".
At all events, the League began to expand. The 1959/60 season started with a record 15 teams. There were 18 in 1960/61 in three divisions for the first time. In 1963/4 entries had risen to 22, with Reckitts and Blackburn Welfare having three each, as did the University's Staff and Students clubs in addition to their combined team in Division 1. Court capacity was now being stretched about as far as it could go, if clubs were not going to limit severely the rights of their ordinary non-match-playing members to book courts at convenient times.
Some relief came with the completion of Riding's third court and the first two in the new University Sports Centre, which came into use in the season 1965/6, when University Staff became the first club to put out an E Team. Two seasons later in 1967/8, when British Petroleum finished second in Division 2, the best they ever achieved, two new clubs without courts were admitted: Welton, founded by members of Hull Hockey Club, whose ground was in the village, and David Lister High School Staff, who won the new Division 4. The total number of teams was now 30, including four each from Reckitts and Blackburns and six from Riding, including their Ladies, who competed in Division 3.
Two years later the decade closed with seven teams without courts among the 41 competing, who were now spread over five divisions, 2 and 3 with a record number of ten teams each, and most importantly the participation for the first time of two clubs with courts, one Scarborough, the other Hull Y.P.I. An old established club with which Riding had had friendly fixtures back in the 1950s, Scarborough was the first to apply to join from outside Hull and the then East Riding and its admission set a precedent for Hatfield in 1978, the South Bank clubs in and after 1981, Goole Leisure Centre in 1986 and Epworth in 1988 to follow. The Y.P.I.'s Trustees, the City Council, had sold their sports ground, in Salmon Grove to the University in 1967 and provided them with a site opposite the Hull and East Riding Club for replacement playing fields, tennis courts and a substantial building which included initially two squash courts.
Although there were still only six teams in Division 1, the sixties had seen intensified competition and interesting shifts of power at the top level. In 1959 Ian Davis moved on from Hymers College to read Law at the University. In his first two years there the combined Staff and Students team were the champions; in his third they were just edged out by one point by Riding A. Mike Clemson followed him in 1960 to read Social Studies, but chose to play locally for Old Hymerians, enabling them to compete in Division 1. With Davis joining them after graduating in 1962, the Old Boys won the Division three times in the next four years. Hymers College itself had one season at this level in 1962/3, while Blackburn Welfare were promoted the year before, struggled to survive, but were second in 1966/7 and, reinforced by Mike Clemson, in 1967/8. Riding C meanwhile were promoted from Division 2 in Autumn 1966 and won the title in 1968/9, with Riding B second, after Riding A had triumphed in the two previous seasons. A move had already been made to improve competition. When Old Hymerians dropped out in 1968, Welton were helped to create a new team for the Division with the up-and-coming Richard Henriksen at No. 1. They were sixth and last first time out but the next season were second behind Blackburn Welfare. Clearly a new era was dawning at the top.
Finally on the sixties, the decade had seen a high standard among the top individuals. Ian Davis won the Jacobs Cup every year from 1960 to 1964, but his run was curtailed in 1965, when an injury put him out before the start of the tournament in which he was seeded to meet in the final Jonathan Smith, the winner under Riding's colours in 1956 and 1957, who was now a student at the University. Smith duly won the Cup and he was followed by another student, Jeremy Fletcher, who had been put out by Clemson in 1965, but beat Davis narrowly in 1966 and in three games in 1967. The following year saw Davis again beaten in the final, this time by John Partridge, a former Cambridge University captain and a Surrey county player, who spent two seasons in Hull on a work assignment. In 1969, though, Davis avenged that defeat to start a run of four victories that took him to his record ninth triumph in 1972.
The standard at the top can be judged by the the fact that Davis was Universities Athletics Union (U.A.U.) champion in 1961, followed in 1962 by Charles Stabb, the Jacobs Cup runner-up in that year and the next, and in 1963 by Clemson. Fletcher became the British Universities Sports Federation (B.U.S.F., which was U.A.U. plus Oxford and Cambridge), while Smith played thrice for England. There were also Jack Platts, one of the original Distillers team, Jacobs runner-up in 1961, 1964 and 1965, who later in 1975 after moving to South Wales was the National veterans tournament runner-up, and Hymerian Chris Orriss, who in 1965 became British under-19 champion after losing to Platts in the Jacobs quarter-finals.
The 1970s proved to be a period of expansion on a scale that could hardly have been foreseen. From having 44 teams in five Divisions in the season 1969/70 the League grew to nine Divisions with 94 teams in 1979/80. 14 clubs competed in 1969/70, 30 in 1979/80.
Initially the growth was in clubs without courts, no less than ten joining in between 1972 and 1975. Seven of these were company clubs - Midland Bank, Ideal Standard, TFC Foods, J H Fenner, Wm Jackson, Northern Foods and A.R.C.O., two from educational institutions - the College of Education and Marist College, and the other could be described as ethnic - Hull Judeans. Of these ten only three survived for more than ten years - J H Fenner, Northern Foods and Wm Jackson, the last being the only one to have courts built.
Also entering in 1972 were University Peregrines, the club formed by non-university subscribers to the Inglemire Lane Sports Centre (their name invented by the League Hon Sec by derivation from the Latin peregrini, who were foreigners living in Rome). They lasted 15 years in all, entering three teams between 1974 and 1984. In the same category could be put Pocklington (1975-80), who played home matches at Pocklington School, and RAF Staxton Wold (1977-84), based at the court at Alamein Barracks, formerly RAF Driffield.
These developments were going to have only limited effect in satisfying the increasing interest in the game and demand for facilities. What were needed were more courts available to all and preferably more accessible to the growing populations of Beverley and of Hull's western suburbs and adjacent villages. In 1974 the need was met, for the immediate future at any rate, by the completion of two courts on Beverley Cricket Club's ground at Norwood and the formation there of only the third "members' club" in the area (after Riding and Y.P.I.) and by the opening of Haltemprice Sports Centre in Anlaby. The latter was the first of a new category of squash court providers, the municipal multi-sport complex, matched this same year by Bridlington and in the 1980s at Goole and by the Costello and Woodford Centres in Hull.
League squash was played at all three of these new locations in the 1974/5 season, with marked enthusiasm and success at Beverley and Haltemprice. Both entered three teams, with Beverley A second in Division 2, while Haltemprice not only took fourth place out of ten in Division 1, but also won the championships of Division 5 and the new 6 by wide margins. The following season Haltemprice shared the Division 1 trophy with Old Hymerians and in 1976/7 they triumphed with a nine point margin over Riding B. This impressive start owed a lot to the keen promotion of the game and coaching of new players by the centre's manager John Bean, whose final posting in the RAF had been at Leconfield, from where he was entered for the Jacobs Cup in 1972 and reached the semi-finals and who had played Division 1 squash with Riding in 1973/4.
This year (1976/7) also saw the beginning of a new type of squash court provision, the "owner's club", with the completion of two courts and the formation of a club at Brandesburton between Beverley and Bridlington on land owned by a squash-playing farmer, David Foster. The club entered two teams at the start, the senior one winning Division 4 comfortably the next season and a double promotion to 2 for 1978/9.
For the season after their championship victory (1977/8), Haltemprice divided their strength between two teams in Division 1, which left the field clear for a new club, Lambwath Hall, to win the title in its first season. This was another "owner's club" the Hall being a substantial Victorian house on the eastern edge of the Bransholme Estate in N.E. Hull, which had been bought by Mr Malcolm Ripley and embellished with a gymnasium and six courts. He then appointed as manager Ian Smith, a qualified tennis coach on the staff at Haltemprice, who had taken up squash there and in 1976 performed the remarkable feat of starting the season in Division 5, defeating the best of Division 4 to win the Ryder Cup in January and then the best of 2 to take the Preston Cup in March. Smith then shrewdly enrolled the courtless Welton team, headed by their four times Jacobs Cup winner Richard Henriksen, and helped them to victory, seven points clear of Riding B. Lower down the new club introduced a lot of new players to the game and to league competition, entering four teams in all this first season and six in each of the next two.
Another welcome event in autumn 1977 was the opening of two courts for Old Hymerians beside their rugby ground at Haworth Court. The Old Boys had first competed in 1954 and had had a successful run in the top division in the 1960s, winning the championship three times in four years (above). That team had broken up in 1968, but a new squad with great team spirit led by Barrie Loughton had worked its way up to be a close second behind Scarborough in Division 2 in 1970/1. The following season three of them moved up to be joined by another Old Boy, Geoff Bullock from Blackburns, as back-up to Ian Davis at No. 1. The team got away to a flying start and in the end won the title by a ten point margin over Blackburns and Scarborough, who were equal second in a division of nine teams, but only eleven points ahead of Riding A in eighth place. With Blackburns the champions the next year, Welton in 1973/4, as they had been in 1970/71, and Reckitts in 1974/5 (the year of Haltemprice's debut), the success of Haltemprice and Lambwath Hall meant that in the eight seasons between 1970 and 1978 six different clubs carried off the Division 1 trophy, a striking testimony to the League's policy of promoting fair and enjoyable competition.
Haltemprice had acted in that spirit when entering two Division 1 teams in 1977/8, for there is little enjoyment in a season in which the eventual outcome is a foregone conclusion from the start, and Lambwath now followed their example. Ian Smith agreed that the Welton players should return to their heartland west of the city and turn out for a new club with two courts owned by ??? Ripley in North Ferriby, called Ferriby Hall, while he put together a new team at Lambwath. It could finish only fifth, while Ferriby were equal third with Riding B, behind Haltemprice, who were narrow winners by two points over Reckitts.
This exciting decade for players in the top Division ended with another notable season (1979/80). Riding B beat Haltemprice by just one point to win the title, for what was, remarkably, the first time since 1968/9. Y.P.I., who had competed at this level in 1976/77 and 1977/78, but had finished at the bottom both years, returned to take a respectable sixth place. Beverley, the Division 2 champions the previous season, came up for the first time and were eighth, while third place went to a brand new "owner's club", Kilpin, which had opened in near the village of that name near the Ouse about halfway between Howden and Saltmarshe.
This was not quite the furthest western limit of the League's membership. In the season before (1978/9) the established club at Hatfield over the border into West Yorkshire had made a successful entry, their first team ending second in Division 3, their second winning sixth (first instituted in 1974/5) and their Ladies team finishing in the top half of 7B (this Division having been set up in 1975 and split into two self-standing sections in 1977). Hatfield Ladies were in fact just one of eight ladies teams. There were three others from Haltemprice, Beverley and the University in 7B, and three in 7A - Y.P.I., Bridlington and Brandesburton - while Riding Ladies in their 21st League season were in Division 6, where the following year they finished in fifth place above six men's teams with seven wins and eight draws and only five defeats.
The 1979/80 season also saw the first courts built for a company club since the League's foundation, (new courts at Blackburns - looking into the timing) when those at Reckitt's and Blackburns were already there. Capper Pass Ltd. put up two at their Sports and Social Club in Brickyard Lane, Melton, and the club entered a team in Division 7B.
No history of the League's third decade would be complete without some reference to the competition between the top players. It would be hard to challenge Richard Henriksen's right to be deemed the player of the 1970s. He appeared in every Jacobs Cup final between 1970 and 1980 and won seven of them. In the first three years he had to give best to Ian Davis, who thus set up a record total of nine victories, before winning in four games in 1973.
In 1974 it seemed more than possible that the supremacy of these two would be fractured, as Jonathan Smith was back playing League squash again for Scarborough, where he was teaching and living. His fine form earned him the no. 2 seeded spot behind Henriksen, but, when semi-finals night came round in March, he was injured and had to concede to George Masson, whose career in local squash was limited to two part-seasons, with Reckitt's in 1971/2 and this season with Riding. Henriksen beat Davis in the other semi-final and Masson in the final in four games.
His next major challenge came from Jefferson Horsley, who returned to his original home area in 1974 and turned out for Old Hymerians. Beaten in the quarter finals of the Jacobs in 1975 by Mike Clemson (who thus reached the semi-finals for the tenth time without making it to the final), he broke Henriksen's run in an exciting five-game final in March 1977. Henriksen took his revenge rather more easily in the 1978 final, but was hard pressed to retain the cup the following year just edging out George Marshall of Haltemprice by 10-8 in the fifth game. His seventh and last triumph in 1980 was also achieved in five games, after he had recovered from a 2-1 deficit against Chris Moverley, who had first made an impact at Haltemprice, but was now spearheading Kilpin in their first season.
There was one player, though, who could regularly beat Henriksen and the others in League matches , Hisamud ("Hishi")Din, who came to be Riding's resident professional in 1974. Riding were anxious to use him in their Yorkshire League squad and he wanted regular competition to keep him sharp. The League committee gave him permission to play and Riding were prepared to let him play for University Staff, for whom he was deemed to be qualified through a weekly coaching stint at the Inglemire Lane Sports Centre. His participation gave a lot of players the chance to see him and encouraged opponents to raise their standard of play. The first game of his first match against Riding's Mike Bucknell was described in the Hull Daily Mail as "an extravaganza of virtuoso stroke-play". Jeff Horsley came closest to beating him.
A left-hander like Richard Henriksen and Mike Clemson, Bucknell was the most successful at both games of several badminton players who were drawn into switching to squash. Another among the group of those who like him made their mark by playing at no. 1 in League matches and reaching Jacobs Cup semi-finals was Richard Witty, the first product of a local school other than Hymers College to play in Division 1 as a junior since Stuart Fluck in the 1950s. He achieved the latter feat three times, in 1975, 1977 and 1979.
After the expansion and excitement of the 1970s the League might have been expected to have reached its peak in 1980. However, over the next ten years 53 clubs competed at some point or other (although the total still doing so in 1989/90 was only 31) and the 94 teams in nine divisions in 1979/80 grew to 162 in 16 divisions in 1989/90.
Nine new clubs without courts were enrolled in this decade, but at its end only Northern Foods from the earlier batch together with three who first entered in 1988 or 1989 remained. As in the 1970s the number of courts available for League matches increased on an impressive scale. 1980/81 was a steady-as-she-goes season, in which the only significant development was the creation of a Division for seven Ladies teams, won by Y.P.I.. Other Ladies teams still competed with the men, Bridlington and Scarborough in Division 8 and Hull and East Riding in 6, where they finished fifth out of eleven.
Then in summer 1981 the Humber Bridge opened for traffic and in the autumn the League A.G.M. agreed to accept three clubs from south of the river, Scunthorpe and Cleethorpes Cricket Club into Division 1 and Kirmington, an "owner's club" with seven courts into Division 2, in which they faced long journeys to away matches at Bridlington, Hatfield and Scarborough. All three justified their places, with Scunthorpe the most successful in finishing fourth behind new champions Riding A, Lambwath Hall and Riding B, while their no. 1, Paul Walker reached the last four of the Jacobs, where he lost to the holder, Ron Langley (Beverley), who went on to win the final.
There was a big development on the north side of the Humber too with the opening of Unisquash, an "owner's club" east of the River Hull on Sutton Fields with eight courts. Astutely managed by Ian Staggall, it rapidly recruited members and was very much a going concern with twelve League teams in 1985/6 when its owner absconded to Spain and it was put into receivership along with other less prosperous business interests. The receivers kept it going for a further season when under the name Citra it entered 15 teams (a number surpassed by Haltemprice in 1987/8). They then sold it to the brewing firm Bass, who committed a lamentable act of sporting vandalism by razing it to the ground and putting a public house in its place. About a year later an equally sad but less destructive fate befell the two excellent courts that had been built in the early 1980s at Wm Jackson's Social Club in Hull on the corner of Beverley Road and Cottingham Road, They were not demolished but turned over by the club to other uses (to house snooker tables, it was said). Rather earlier the original University court had been ruined by burst pipe damage and in a period of financial stringency was never repaired.
The 1982/3 season saw further enrollments from the south bank from two more "owner's clubs", Grimsby and Barrow. Grimsby did not stay long. Their first team shared seventh place in Division 1 with Scunthorpe, but in the next year 1983/4 was bottom of 2 by an amazing 27 points. Their B team lasted one year longer, doing badly in 3 after two good seasons in 4. Scunthorpe too disappeared after 1983/4, but Barrow had come to stay and under the genial ownership and efficient leadership of Mike Crowder had seven teams in the League by 1989/90. Their top squad won Division 5 in their first season and 4 in 1983/4, were a good second in 2 in 1986/7, were then bottom of 1 twice over, before resuming undaunted to win 2 in 1989/90 by 16 points. Cleethorpes C.C. had their best season second time out in 1982/3, when they were runners-up to the champions, Lambwath Hall. Thereafter their fortunes declined, due in part to defections to a team based at the town's Leisure Centre, which ended mid-table in Division 1 in 1985/6, and 1986/7, and, although promoted after winning Division 2 in 1985/6, by the end of the decade were at the foot of 3.
Kirmington also sank gradually from fifth in Division 2 to the lower half of 3 in 1984/5, but held their own in 2 over the next three years before in 1989 they were strongly reinforced by Nick Cook, their new club manager, and David Tatham from Hatfield and shot up to third place in 1 in the ensuing season. Cook had won the Jacobs Cup in each of the four years between 1985 and 1988 and Tatham had taken the Preston in 1988.
Other Lincolnshire clubs which joined briefly between 1983 and 1986 were Immingham and Glanford Brigg, while Barton after entering in 1988 had an uncertain future in 1990. Clearly the South Bank teams did not always take to frequent excursions across the bridge.
North of the river Unisquash was not the only innovation of the 1980s. From 1982 a club based on the court at the Bell Hotel in Driffield entered two teams in most seasons, although none did so well as the A team when finishing fourth in Division 3B at the first attempt. Second in 3B that same season were the a Team of other newcomers, the Pacific Club, whose home court was built inside the big hall of the old Pacific Club in High Street, Hull, for years the main meeting place of the leaders of commerce and the professions in the city. The club had to leave its home after a fire in 1984 and sought refuge successively with Ferriby Hall, the Costello Sports Centre and Y.P.I..
Reference to the Costello Centre introduces an important development of the late 1980s, the opening of Hull's two municipal multi-sport centres, Costello in the West and Woodford beside East Park on Holderness Road. Both centres entered teams of their own from 1987/8, as well as giving homes to clubs without courts, and both had teams in Division 1 in 1989/90. Another new court in the city was on the Royal Infirmary site on Anlaby Road; one team based at it entered the League in 1986, two from 1987. Out to the West Goole Leisure centre joined in the same year and by 1989/90 had four teams ready to travel; and in 1988 the club at Epworth, a village about 12 miles south of Goole and just inside West Yorkshire was admitted and its first team were second in Division 3 and then after losing players won 4 in 1989/90.
Despite the greatly increased number of competing clubs, though, a large proportion of the teams still came from the big names of Greater Hull. In 1989/90 Haltemprice entered 19 teams, Lambwath Hall 16, Riding 16 and Y.P.I. 14. Of these Y.P.I. rose no higher than fourth in their three seasons in Division 1 between 1980 and 1983 and it is not surprising that the seven championships between 1980 and 1987 were shared by the other three clubs with Riding and Lambwath winning three each and Haltemprice victorious in 1980/81 but losing out for the rest of the decade. The grip of the big three was broken in 1987/8 by George Marshall's strong competitive urge. It had been thought to be waning when in 1985/6 he withdrew to play for Jacksons in Division 3 and was beaten in the Preston Cup final by Charles O'Donnell of Cleethorpes. In the next season, though, he won the cup with a victory over Barrow's most successful player, Alan Borrill, and then assembled a quartet headed by the Jacobs Cup winner of 1981 and 1982, Ron Langley (then of Beverley), which competed in Jackson's name in Division 1 and won it by three points from Riding A. Without Langley, who had moved to Ferriby Hall, Marshall's squad dropped to third in 1988/9 behind Riding A and Lambwath A, but in 1989/90, after the closure of Jackson's court, he took a strengthened team to the Costello Centre, which won the championship by seven points.
When it comes to the question who were the top players of the 1980s, it should first be noted that the decade produced only four good enough to win the Jacobs Cup. Mention has already been made of Ron Langley, who was the Beverley no. 1 when he won the cup in 1981 and 1982, the second time after a long drawn out attritional struggle with George Marshall, and of Nick Cook of Lambwath, who was the winner four times in succession from 1985 to 1988. Between these two Riding's new professional John Hakes won both times, in 1983 after five games against Cook, who had been the no. 1 seed. 1984 was the year when the Jacobs and Preston finals returned to the Riding club after seven years at the Haltemprice Sports Centre, following the construction at the Chanterlands Avenue site of a new glass-backed court with extensive spectator accommodation. Hakes' appropriate victory was at the expense of Andrew Nettleton (also of Lambwath), who later took advantage of Cook's second absence to win the cup in 1989, before Cook returned to win it back in 1990.
Marshall and Hakes were nearing veteran status by 1990, even if they had not already achieved it, and John Harrison, who had learned the game as a junior at Haltemprice in the 1970s, was seven years on from his first Jacobs Cup outing, when under Riding's colours he was runner-up in both 1986 and 1987. But Cook and Nettleton both came to the forefront when still at under-19 level and indeed the 1980s saw a great expansion of junior participation in the League, as a rich vein of youthful talent and enthusiasm was tapped by perceptive coaches and supportive parents.
Thus the Riding C team which won Division 1 in 1985/6 consisted of three juniors, Dean List, Paul Coates and Gary Williams with Gary's father Mike as captain at no. 4 (a place he had earned when losing to List, then with Barrow, in a hard-fought Preston Cup final). Lambwath B went one better in the following season, taking the title by eight points with a team of four juniors, Phil Johnson, Lee G. Scott, Lee Twidale and Simon Brough, the captain, a Division 5 player the previous season, to whose "sensible leadership and reliability on court" the press paid tribute. Another very successful junior was Ed Evans (Haltemprice and then Riding), who came desperately close to beating Nettleton in four games in the 1989 Jacobs Cup final before losing in five.
The 1980s also saw an expansion of the local women's game. The one Ladies Division of seven clubs in 1980/81 became two divisions of nine teams each in 1982/3 and three of 26 in all in 1983/4, rising to 30 in 1988/9 drawn from 16 clubs. One consequence of this growth in all-female competition was that Ladies' teams dropped out of the main divisions after 1980/81, except for Bridlington, who held on until the end of 1985/6; Unisquash Ladies played that season in 7C, the Division in which Beverley Ladies, having won their own Division 1 in 1988/9, challenged the men in 1989/90 and ended eighth out of ten.
Individual women, though, continued to play for otherwise male teams in some cases at a high level. The pioneer here was probably Deborah Beetham (Y.P.I.) in the 1970s, but the first to play regularly in Division 2 was Cath Spence of Riding, who got through two rounds in the Preston Cup in both 1980, when Margot Witty got through one, and 1981 when she lost to the eventual winner, Eamonn Price. In 1988/9 Alison Lawton, who had developed her game at Y.P.I., played regularly for Jackson's when they were third in Division 1. and in 1989/90 occasionally at that level for the champions Costello. Her great rival was Sally Dunling (Riding) and, when a knockout tournament for all female players in the League was instituted in memory of the highly promising young Jackson's player Rowena Bayley, who had been killed in a tragic aeroplane accident, she defeated Alison in 1989, but had to hand the cup back to her after being beaten in the 1990 final.
It might be the moment to stop and consider how well the League's principles of fair play and fair and enjoyable competition held up over these years of rapid expansion. Yes, competition was at times too keen, especially, as it happened, in the top division, but the Secretary who had to keep things running smoothly over the 31 years from 1959 to 1990 (less one season, 1966/7, and one half season in 1981, when he was teaching in America) recalls a fair amount of grumbles, but almost no official protests from one team's captain about the other's conduct, only one of which, in early 1990, called for a special committee meeting. Maybe this is testimony to his autocratic tendencies, but his recollection suggests otherwise.
The League's rules did have to be made more proscriptive over the years. The eligibility of players to compete had to be defined in geographical terms to prevent Division 1 teams especially bringing in top flight reinforcements in the "have racket will travel" category, who otherwise came nowhere near the club. The formal registration of players in each team at the start of the season was also introduced to stop clubs from strengthening a lower team with a player normally in a higher one; and the rules about substitutes and the concession of individual ties through illness or injury were also spelled out. Fair competition implied that teams as far as possible maintained a consistent strength. But these rules had a degree of flexibility, a virtue shown conspicuously in the League's refusal to accept automatic promotion or relegation at the end of the season or to set a fixed number of teams in a division. There is no enjoyment in matches that are too one sided and every effort was made to stop teams being from the start too strong or too weak for the level they were playing at. In short the availability of good competition which sounded fun must have been the strongest inducement to clubs to join the League and their members to clamour for more teams.
In the event the season 1989/90 turned out to have seen the end of the League's expansion. In 1990/91 the number of divisions decreased to 15 and of teams to 151 and, although the latter figure held for another two seasons, the decline continued thereafter. In 1999/2000 there were only nine divisions (eight open and one for the ladies) and 95 teams. The new century brought no halt to these reductions - in 2004/5 52 teams plus 6 Ladies in 5 divisions plus one Ladies.,
The long established clubs, Hull and East Riding, Y.P.I., Haltemprice , Blackburns, Barringtons (formerly Lambwath Hall), Beverley, Ferriby Hall and University Students and Staff continued to compete on a considerable scale (in 1999/2000 Riding entered 18 teams, Barringtons 11, Haltemprice 12 and Y.P.I. 9) and new clubs appeared in the 1990 s, including Warners, Anlaby, Hornsea, Withernsea and Normanby Hall. Scarborough persevere with the long haul from North Yorkshire and representation from south of the river continues through Barton, Epworth and Appleby Froddingham, a long established company club from Scunthorpe, the entry of whose male team in Division 2 in 1991/2 was anticipated by their ladies the previous season.
Sadly, Reckitts, Bridlington, Brandesburton, Barrow, H.R.I., Grimsby Millfield, Old Hymerians (later Hull R.U.F.C.), Driffield Bell and Costello all disappeared from the League, in addition to some of the new arrivals, including the Doncaster Dome, David Lloyds, Spectrum (of Scunthorpe) and, in 2001, Normanby Hall ???? Barrigntons.
Hull and East Riding were the most successful club in the top division in the 1990s, taking the title as champions in 1990/1, 1991/2, 1994/5, 1998/9, and again in 1999/2000.Other winners were Haltemprice in 1993/4, their fourth outright success, but their first since 1981, Beverley for the first time in 1992/3 and again in 1995/6, and after them in 1996/7 and 1997/8 Listys, a transient team put together on an ad hoc basis by Dean List with a home court in Scunthorpe. These have been the only times when the League's top team trophy was won by a south bank team. In 1997 a Premier Division was formed with teams of three players, in the hope of promoting better competition at the highest level, but the experiment was less than successful and was abandoned after only two years and the traditional format of teams of four has continued throughout the League.
As to the highest level the outstanding player of the 1990s was undoubtedly Lee Scott who had made his mark initially with Lambwath, but now represented Hull and East Riding, for whom he was for a few years the resident professional coach. He won the Jacobs Cup in 1992, 1993 and 1995 and then for four successive years from 1997 to 2000, seven victories in all, putting him level with Richard Henriksen's record in the seventies, but still two behind Ian Davis'.
Other winners from the younger generation were Mark Blowers (Haltemprice) in 1991, then in 1994 Lee Twidale, Scott's former colleague at Lambwath Hall, by then with Y.P.I., who was runner-up to him on four occasions and in 1996 Galen le Cheminant, a short term visitor to the area who worked with Lee Scott and beat him in the final. Veterans, however, were still making their mark in the top division most notably Mike Clemson, who first played in it in 1958/9 and has competed there in every season since, except for the four seasons 1970-1974, when he was working in Lancashire. He has also a creditable record representing both Yorkshire and England at the over-55 and over-60 levels. Clemson is still going strong into the new century, but Scott has given way to Paul Norton (Hull & East Riding), who has won the Jacobs Cup in all five seasons since 2001.
The continuing vigour of the Ladies competitions owed a lot to the galvanizing efforts of Bunty Sharpe of Hull and East Riding, who shared the team honours in the 1990s with Y.P.I. and Barrow. The Rowena Bayley Cup, the Ladies equivalent to the Jacobs, continued to be dominated by Alison Lawton and Sally Finch (née Dunling), although Gill Davison began to challenge their supremacy at the end of the decade, contesting the finals of both 1998 and 1999, but losing both to Alison.
The season 1990/1 also saw the final stage of a substantial change in the administration of the league, involving the sport generally in the area. Hitherto the League had been effectively self-standing and had no responsibility for the junior competition and the over 35s' summer league which developed in the 1980s (although clearly neither would have come about, if the league had not been immensely popular already). The League was, though, entrusted with the organization of the annual knockout tournaments between clubs within the new County of Humberside, which the County Council sponsored from 1975.
County Councillors and Officers would have liked the local clubs to withdraw from the Yorkshire and Lincolnshire Squash Rackets Association and establish a Humberside S.R.A., but the general view was that squash like the other major sports should retain its traditional loyalties. On the other hand, the County Council was seen as a promising source of financial subsidies for desirable developments such as junior coaching. It was ready to help, but insisted on dealing only with a squash administration that had the Humberside title. This insistence was one of the main factors in the decision in 1987 to set up an umbrella body, the Humberside Association of Squash Clubs and Centres, to which all the various competitions would be responsible.
Another factor was uncertainty about the future of the League's long-term secretary Tim Ryder, following Hull University's decision in December 1987 to dispense with his subject. In the event he decided to seek redeployment elsewhere rather than accept a pewter handshake and, after seeing the last cohort of his students graduate in summer 1990, he moved to work for Reading University. The H.A.S.C.C. opted for creating a new post of Development Officer, one of whose responsibilities would be running the League. Vic Robinson was appointed, but after two years during which the true scale of the job became apparent he resigned to remain with the Association as a committee member and the running of the League was handed over to Gill Moverley as Administrator. She gave sterling service in this role for the next nine years.
The H.A.S.C.C.'s range of responsibilities was reduced by the demise of the County of Humberside in ........... after which the annual inter-club knockout tournaments ceased, along with the Humberside County teams. Lack of an established league in which to play had made it difficult for the Ladies' team to move forward and they were obliged to play mainly friendlies. The men played in the Northern Counties League, achieving some success. Humberside could not take part in the main inter-County competitions, as it still fell in the Yorkshire area as far as the Squash Rackets Association was concerned, and Yorkshire was therefore the representative team. Notable players who took part included Adam Toes, Mark Blowers, Ed Evans, Lee Scott, Lee Twidale, George Marshall, Simon Brough, Ian Peach, John Harrison and Andy Tordoff.
The over 35s summer league also foundered for lack of support, but the organization of junior coaching and competitions has continued with varying degrees of success. After something of a slump in the mid - 1990s the enthusiasm and hard work of a number of coaches and the logistical support of keen parents has, in recent years, helped a fine crop of juniors to a series of remarkable achievements. By this year ten, who honed their competitive game in the Hull and District League, have gone on to be ranked in England's Top Twenty. One of them, Lawrence Delasaux, won three British Junior titles and one at European level and is now the area's top player, leading Riding's Yorkshire League challenge. Deon Saffery (Haltemprice) was British under - 17 champion in 2004, while George Bannister (originally Beverley, later Riding) represented England at that level. The Sutcliffe sisters are both currently ranked in the top ten in England of their age groups, Sapphire at under - 19 and Scarlet at under - 17, and Henrietta Ball has reached the same level at under - 13 and under - 15, but the outstanding girl has been Fiona Moverley, who has been ranked in the top three in England in her age-group since the age of 12 and has reached the British and European under - 19 semi-finals this year. She is now the top female player in the area.
A further structural change was effected in September 2000, when the Association was converted into a Company Limited by Guarantee, the Hull and District Squash League Limited. The need for this change had been shown when in 1998 legal proceedings were initiated by a Division 1 player, arising from disciplinary action taken against him following incidents during a match in 1993. The case, involving a claim for substantial damages, came to court in March 2000 and fortunately the Judgement and Costs were awarded in favour of the Association. Nonetheless, the situation had generated considerable extra work and worry for those involved in the Association and highlighted the vulnerability of volunteers running such unincorporated organizations. The conversion to a Company Limited by Guarantee should afford those running the League and other squash activities a degree of protection, were a similar situation to arise in the future.
The Hull and District Squash League Ltd was incorporated in September 2000, with three Directors, David Morrison, who had been President of the League and then of H.A.S.C.C. over more than 25 years and Tony Barker and Mike Slade, who had been Chairman and Treasurer of H.A.S.C.C. since the beginning in 1987. These Directors stood down in 2002, as planned, once the organization was established, and a new Board took over, comprising Mike Clemson, Andy Tordoff, Steve Ball and Richard Townsend. Andy Tordoff withdrew due to pressure of work, but the others have continued to serve until the present time.
The initial appointment of an Administrator after Gill Moverley's retirement in 2001 was not successful and Steve Ball carried on as caretaker until the appointment of the current incumbent, Craig Ellyard, in 2003. Craig settled in quickly and has established a website, www.hullsquash.co.uk giving up-to-date information on local squash, including League tables; the signs for Hull and District squash, albeit as a smaller and more compact entity, are very encouraging.
A vast quantity of historical data has been collected and collated, including league tables, winners and runners-up in the various individual competitions and other relevant details. It would not be practicable to include all the information in the Handbook but it can be accessed either through the website or by Email to Craig Ellyard. Upto his departure in 1990, Tim Ryder produced regular press reports; subsequently salient information was produced in the form of an Annual Report and copies can be made available on application. 16th June 2005
newsletter
Subscribe to the Humber Squash Newsletter and we will send you up to the minute match reports, news and scores to your email inbox for free!

squash websites