Humber Squash Organisation

sub navigation
squash club links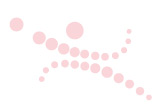 Humber Squash Academy
Humber Academies
10 Academy days over the last year - 5 age groups. Over 60 players attending Academy training The newly created under 9 category will enable our junior players to prepare for the England Squash under 11 age group and give them a head start over other junior players when it comes to being involved in Squads and competition.
Number of academy players have gained representation on both Yorkshire and North East Squads and had success at national events.
Ranking Days/Humber Rankings
2 Ranking Tournaments (new to 2009) at Hull and East Riding Formulation of ranking list has been an important addition to the junior player experience. For the first time players are able to compare themselves to their contemporaries and move up and down the list by their results both, local and national, and their.
School to Club Coaching
Academy has funded coaches to link 10 Primary schools targeted to their own clubs by delivering an in house mini squash program for years 2 and 3...
Humber Closed Squash Championships 2009
Sponsored by Eon Media Entry of 46 Junior Players eclipsing last year's entry of 36 This years standard of play and player professionalism was much improved over last year.
Humber Junior Academy Web Site
www.hjsa.org went live on Friday 12/6/09 to coincide with the Humber Closed Tournament The site will include up to date ranking lists, Tournament and Academy information, player pathway and schools information and player news and achievements.
4 Grants applications:
O2 Grant ?1000 - Successful
Community Grant ?3200 - Successful
Cash 4 Clubs ?1000 - Pending
Mars Refuel ?500 - Pending
Applications have funded IT equipment, goggles, balls, school coaching and coach education
Level 1 Coaching Course
5th Sept and 10th Oct 2009 Course is now full - 12 applicants Academy grant monies to be used to reimburse costs for Academy parents and players when course completed.
Thanks to local Coaches who have been involved with delivering both Academy school sessions and the Academies themselves: Derek Norris, Andy Cockerill, Lawrence Delasaux, Scarlet Sutcliffe, Steve Harris, Adam Toes - Head Coach, David Duncalf - Visiting Coach
It is our hope that the above framework will be a platform for players to compete and perform well in national competitions for many years to come.
Finally and most importantly, we would like to thanks all the players and parents of the Academy for their support over the last year. They all do their part in making our organisation a success.
Together we will continue to improve the standard of junior squash in the Humber area and create a gold standard centre of performance which may be mimicked but never equaled.
Kenny Martin
UKCC Level 3 Squash Coach
The Humber Squash Academy
newsletter
Subscribe to the Humber Squash Newsletter and we will send you up to the minute match reports, news and scores to your email inbox for free!

squash websites